About us
We are the private-sector arm of the RATP Group, who runs the large-scale, ultra-dense, future-ready public transport network of Paris. Day in, day out, all over the world, we design, operate, and maintain public transit networks of automated metros, bus, tramway and other modes. With 70 years of expertise in the Paris network combined with our international experience in various regions and cultures around the globe – in France, Australia, Saudi Arabia, Egypt, the US, Italy and much more, we offer our customers and their passengers customized mobility solutions, adapted to the specific challenges of each city. Our 24,000 employees, in 15 countries and over 100 subsidiaries, are committed with passion, determination, boldness, and transparency to ensuring the daily transportation of passengers, connecting communities, promoting useful and meaningful innovation, and contributing respons...
Key figures
24,000

employees

15

countries

100+

subsidiaries
Testimonials
I joined RATP Dev more than 2 years ago and as soon as I arrived, I was on-boarded with an induction program which allowed me to discover the transport industry through trainings, visits and meetings. It was a full program, designed for me, which shows how RATP Dev invests and trusts in its own people. People are at the heart of what we do and today as CEO in South Africa I pay attention to spread that spirit to my teams.
RATP Dev is a dynamic company, with highly skilled teams. With my background as an entrepreneur, I'm completely at home in this fast-paced environment. Caring and teamwork are at the heart of human relations, and the Group's know-how is exceptional. I can only encourage potential candidates to join us!
I joined RATP Dev 3 years ago, leaving behind a 15-year career at a place I considered my home. While it was one of the toughest decisions I made throughout my career, I couldn't be happier with my choice. RATP Dev prioritizes a safe and supportive environment, adheres to moral principles and values in all aspects of operations, is a true partner to both their clients and the communities they serve, and recognizes that its employees are the backbone of the organization and critical to their future success.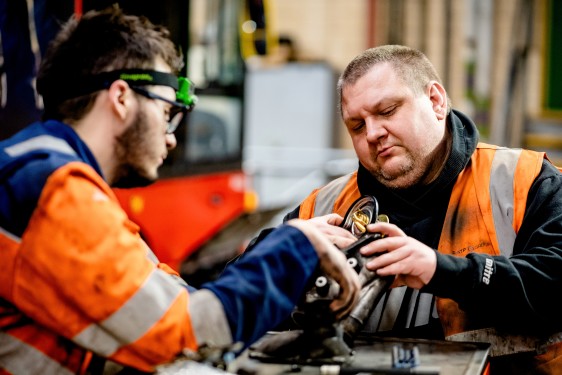 Join a modern company with a sense of purpose
Our clients are the general public – travelers, residents, communities, cities and territories. Ours is an everyday role - we run our transport networks 24/7 so people can work, play, meet, learn, heal, love. And we are committed to environmental responsibility - because low-carbon public transport and active mobility help address the climate urgency.
Join a company that believes in teamwork and diversity
Ours is a positive work culture. We welcome diversity. We care for our team's safety and professional well-being. We continuously train and upskill our staff. Our experts are happy to share their knowledge so you can learn and grow.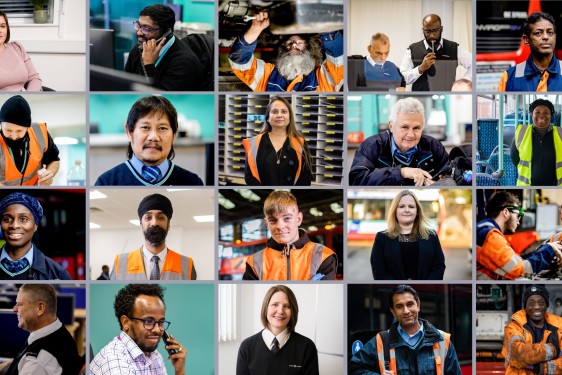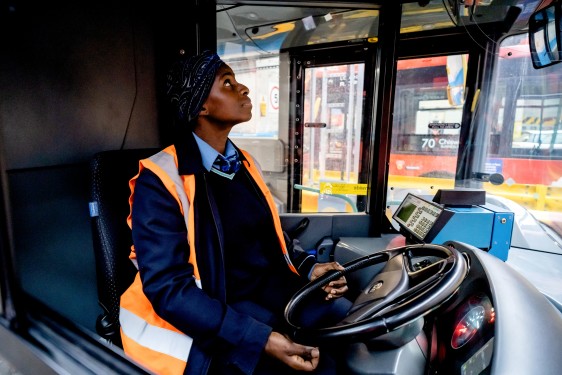 Join a company where you can make a difference
Whether you are looking for international career opportunities or to have an impact on everyday life in your city, Whether you are looking to contribute to an exciting company project or to the success of your local network, We are looking for passionate, engaged individuals who are ready for the challenges ahead!
A word from the company
The men and women who make up our Group are our greatest asset and the drivers of our growth. No matter the line of work (operations, maintenance, or specialized functions such as support) or the mode of transportation (metro, rail, tram or bus), everyone contributes to the group's momentum all around the world. Recruitment, integration, training, mobility, etc.—at every stage of working life, RATP Dev is committed to promoting equality, respect and equity. This is an invaluable asset to building teams that are open-minded, responsive, and agile. Excellence is a key aspect of our corporate culture. Every day, our managers demonstrate excellence by promoting hands-on leadership and social dialogue with employees.